VITRINA BORZOI
available to approved home
1 male borzoi puppy, born May 24, 2017. Sired by CH Vitrina Fiero out of CH Vitrina Mimosa, FCh. Available to show or pet home. Smart, strong bonding, happy guy ready for any adventure.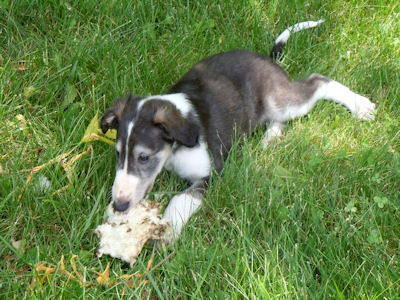 "Buck" is pictured at 8 weeks of age
This page was last updated August 9, 2017 © 2017 Valori Trantanella All Rights Reserved.